The new Blank Extender Tool is a simple but very cool rod building workbench add-on.
This CRB Blank Extension Tool is a must have for any rod builder who works on multi-piece rods because it solves the most common problems. Although during the wrapping phase we simply insert the next section to give us the extension we need. But what if you're doing only one section such as a repair; then this tool becomes very handy. Ferrule wraps used to be a pain, but not with the CRB Blank Extension Tool. All you need to do is insert the tool into the rod segment you are working on, set it in your wrapping stand, and use it as a sturdy wrapping aid for perfect ferrule wraps every time.
Need an easy and clean way to apply epoxy right to the ends of your ferrule wraps? No problem! The CRB Blank Extension Tool fits perfectly in any of the CRB RDS Drying systems, making it simple to dry individual sections of a multi-piece rod.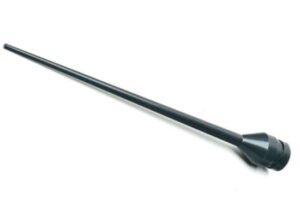 The CRB Blank Extension Tool's tapered design will easily accommodate any rod blanks with an inside diameter ranging from .20″ to .35″.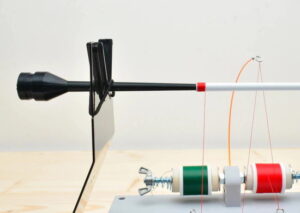 This is the type of tool that every rod builder will find useful, and is an incredible value at this price. Pick one up today!