Sage Blank Shipments Arriving
Sage blanks are arriving almost daily. After struggling through the COVID pandemic, the Sage factory is now producing blanks and fullfilling backorders. Although we have been receiving some blanks throughout the season we expect to have our inventory of the most popular blanks in full stock in the coming weeks but some of the more specialized blanks may still take a bit longer. The core sizes of 4-6wts are enroute and will be in stock shortly. We are also receiving Euro and Two Handed blanks as well.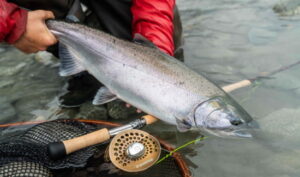 We will be contacting those of you who are on our 'Will Call' list and if you have been waiting for that particular Sage blank for your next custom build please check our site or give us a call.
We really appreciate your patience through these trying times.