CRB's Gen 2 Variable Speed Rod Dryer
This new generation CRB variable speed dryer has upgraded gears for a quieter and more consistent reliable rotation, unlike some dryer motor that sounds like you're grinding ball bearings. This dryer can be easily dialed from 15 RPM all the way to 45 RPM using the speed knob on the back side of the motor. The slower speed will allow you to apply finish lines accurately and evenly and the higher speeds for drying. The ability to change speeds to whatever you need for your particular application is what makes this dryer special. This system includes our very popular wire chuck that will hold just about anything including large diameter reel seats. Also includes an extra support rod stand to use as a steady rest.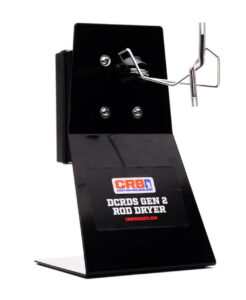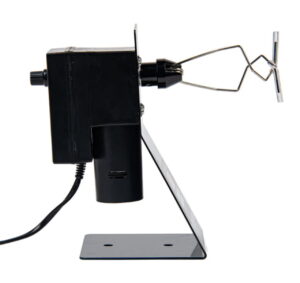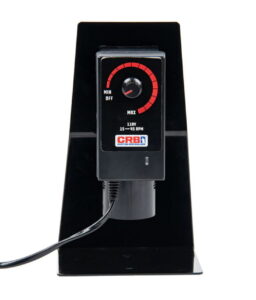 We really like the versatility of this dryer and the quality of the gear driven motor will provide years of service for rod builders of any skill level.