This is one of those workbench supplies that is necessary but often overlooked as not important. Masking tape! You just can't build a fly rod without masking tape. We use masking tape for a variety of uses including holding on guides when wrapping, marking sections so as not to mix them up and of course tape arbors for mounting reel seats. Sorry, we're still old school, I used to cut my strips from wide tape and believe me this is much easier.
CFRC offers masking tape in three sizes, 1/8″. 1/4″ and 1/2″.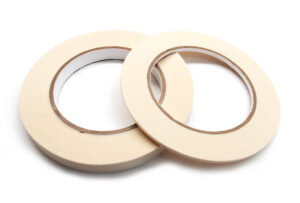 And to make this even more productive, CFRC also offers a three roll tape dispenser. It can't get any easier! Perfect for the workbench and wrapping table.