Fly Rod Grip Styles
Let's talk about grip styles. This is some confusion as to what the different cork grip shapes are called. Let's clear that up.
Probably the most common on the majority of fly rods on 6wt and lighter rods is the 'Reversed Half Wells' or what we call the 'Western' grip. It has the flare in the rear and is tapered in the front: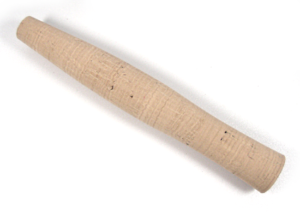 The 'Snub Nose' grip is gaining popularity because of the comfort of the front thumb rest. This grip can be used on any rod lighter than a 6wt. Although some Euro nymphing anglers prefer to be able to place their fingers on the blank in front of the grip for sensitivity and the snub nose or 'Mini' wells grip doesn't feel as comfortable: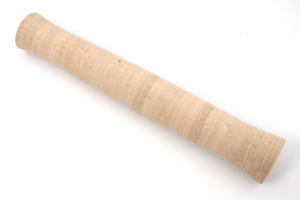 The 'Full Wells' grip is most common on heavier line rods designed for power casting typically in saltwater; popular on 7wts and heavier; although the full wells can be modified to what we call a 'Slim' full wells grip that can be used on lighter rods such as 4wts or even a 3wt: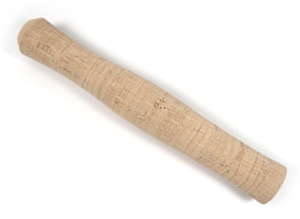 A very popular grip for small lightweight rods is the classic cigar grip. It was very common on older bamboo rods and is still used today on traditional rods. The cork recess on this grip is limited to smaller diameters:

At the bottom of popularity is the modified half wells or what we call the 'Fenwick' grip. The well is in the front and the rear of the grip tapers to the reel seat. The ability to recess this grip is very limited. A common complaint is that your hand has a tendency to slide down the grip until your hand is resting against the reel itself:

There are other grips of different styles out there as custom builders are designing their own. All of the grip styles can be different lengths to fit any particular fly rod. You have to choose which grip fits your needs. I hope this clears up a bit of the confusion on grip names.