How to install a rubber winding check
Have you ever put on a rubber winding check and it just doesn't look right or seat properly against the front of your grip? This simple technique of using a burnishing tool (or bodkin) to slightly 'burnish' the winding check so it fits perfectly around the blank. These pictures show how simple but very effective way to seat a rubber winding check: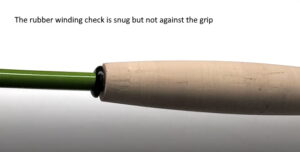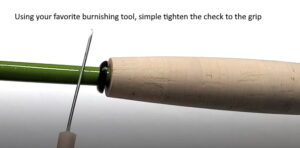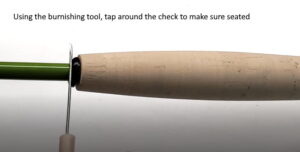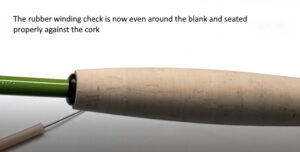 Please DO NOT GLUE winding checks! You are asking for trouble when there is no need to glue them in place. Your wraps and rod finish will hold them in place.